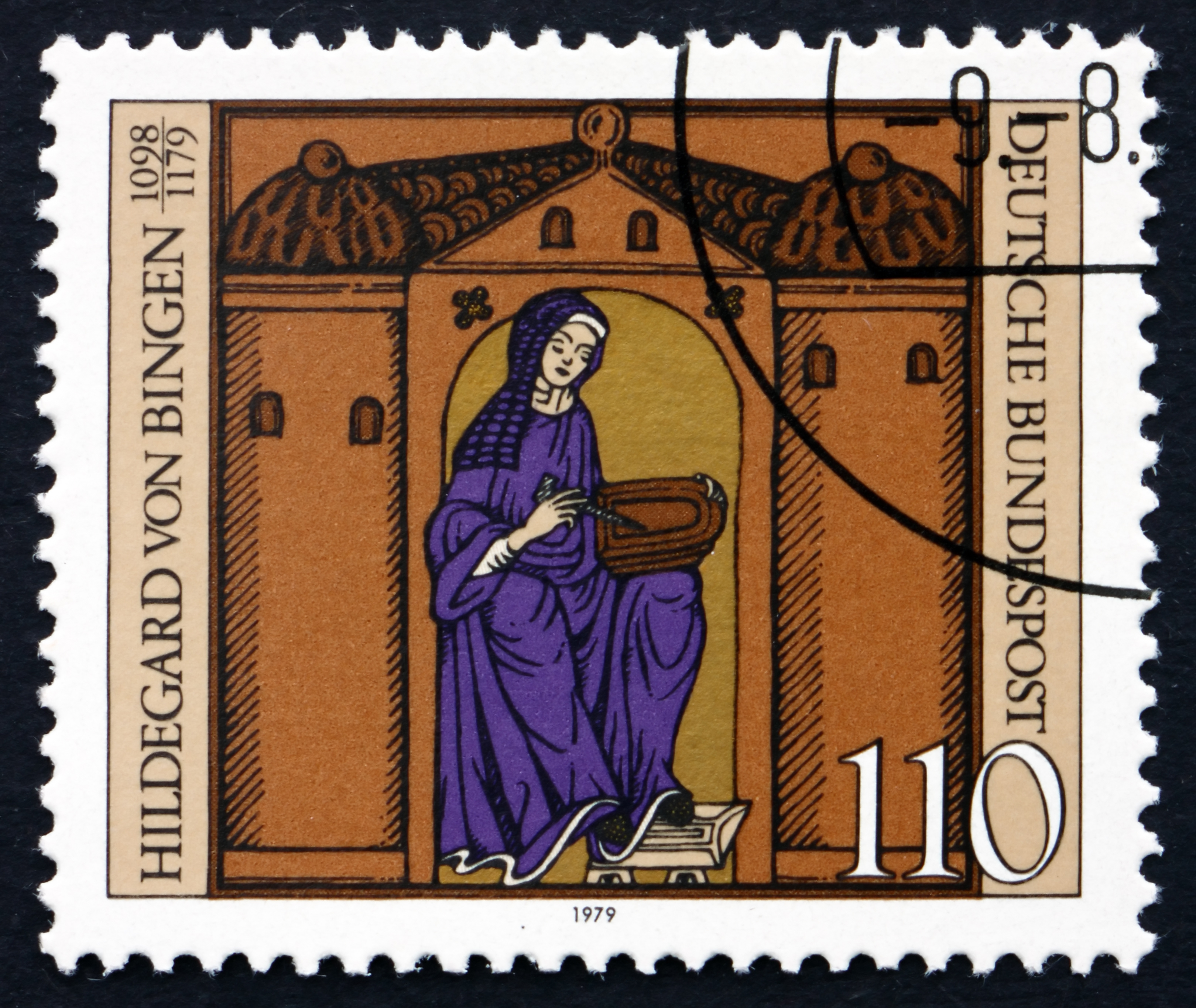 You will become a member of the Hildegard Circle with a gift of $50 or more. Hildegard von Bingen (1098-1179) was a German Benedictine spiritual leader, visionary, writer, and composer. Hildegard was one of the first composers of written music and created more works than any other composer from the Middle Ages.

The texts for her musical settings are full of vivid imagery and the music forms a close relationship between the words and the melody. Hildegard von Bingen is the historical embodiment of IWC's mission. As a member of the Hildegard Circle, you will help IWC continue to bring the transformative power of song to communities.

Hildegard Circle member have the option to have their names listed in our concert programs.

For more information about the Hildegard Circle, contact

"When the words come, they are merely empty shells without the music. They live as they are sung, for the words are the body and the music the spirit." - Hildegard von Bingen.
Donate Online
Donate by Mail
Back to the Individual Page