Description:

In celebration of Women's History month, differing communities are gathering in song in Lower Price Hill. MUSE, Cincinnati's Women's Choir, in collaboration with the Indianapolis Women's Chorus, will perform at The Sanctuary in Lower Price Hill on March 23rd at 3:00 PM. In addition to powerful music, Community Matters and Over-the-Rhine Community Housing will present information on their collaboration project, LPH Thrives! There will be opportunities to engage with each organization, including ticket deals for upcoming concerts. This concert is FREE to everyone who lives in Lower Price Hill and is just a suggested donation of $10 for those coming from outside of the neighborhood. All proceeds go to Community Matters, Over-the-Rhine Community Housing, MUSE, and Indianapolis Women's Chorus to help support their continued work in building strong and supportive communities. Come celebrate the diversity living within our community and these organizations.

Donations will be accepted through the link in this event before March 23rd as well as at the event.

Doors open at 2:30 pm. All seating is general admission.

This concert will be interpreted in ASL for the Deaf and Hard of Hearing.

Donation Link

Facebook Event Page
PARKING: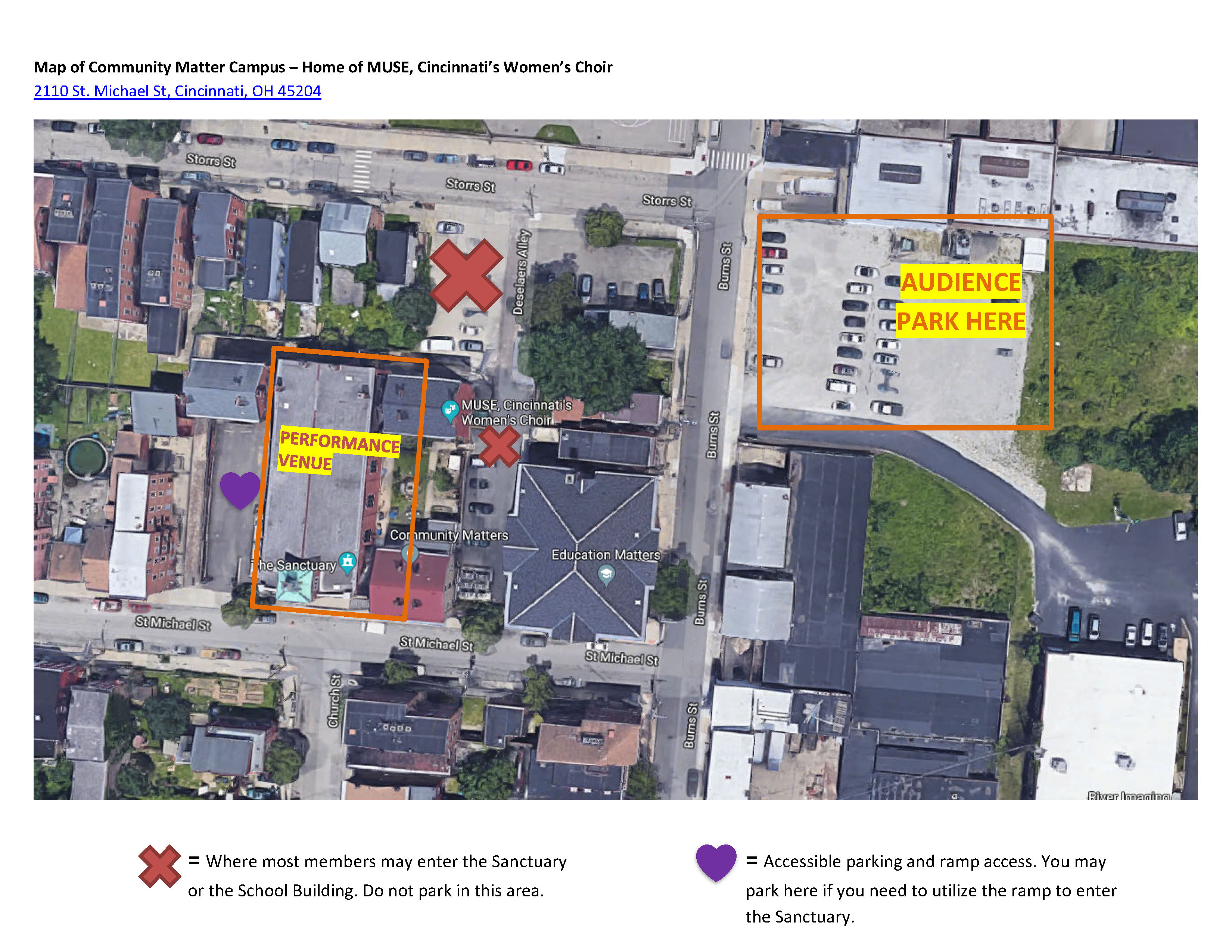 FRONT OF VENUE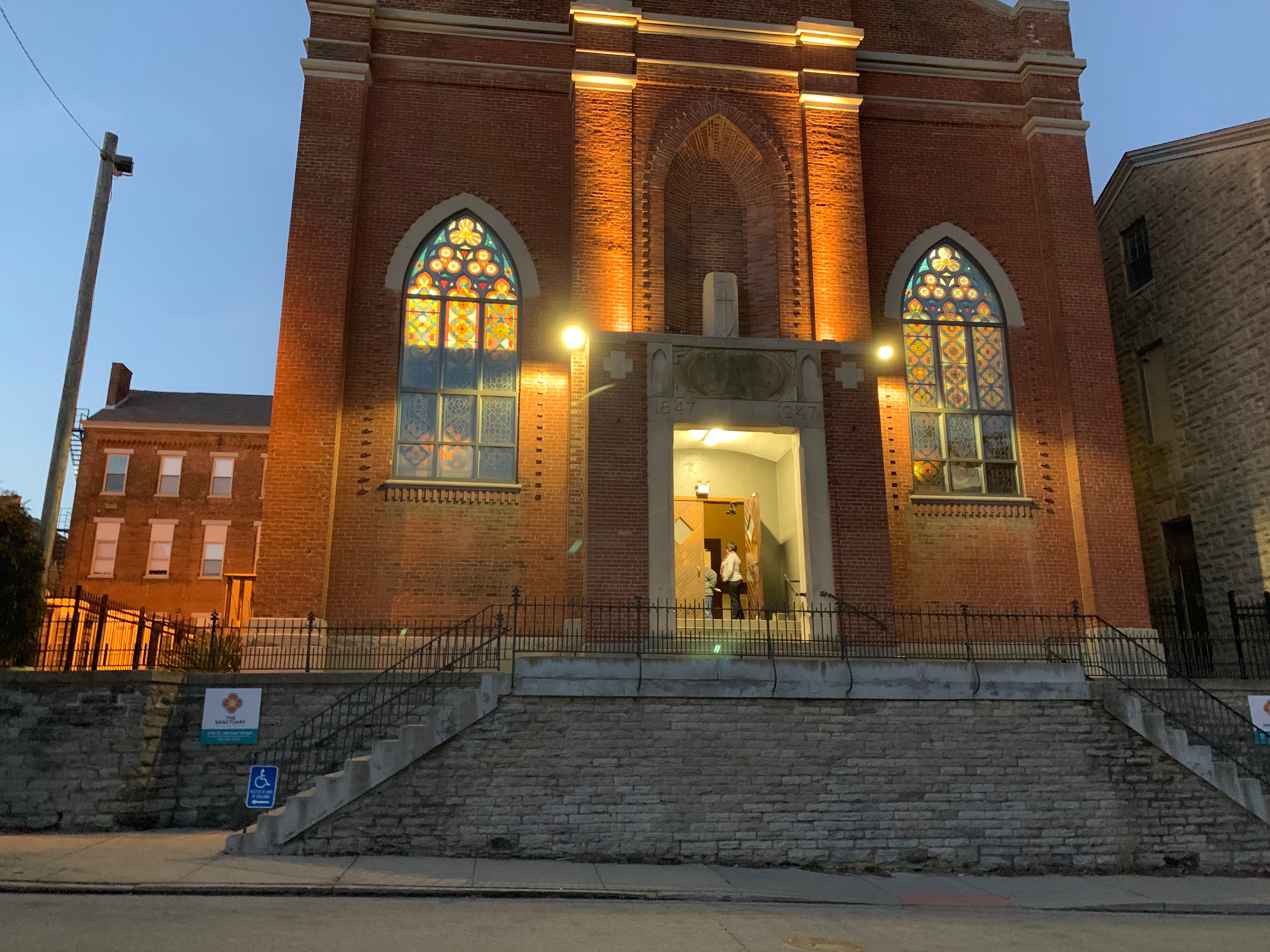 FOOD & TOURISM TIPS

Resturants close to Community Matters:
http://www.inclinepublichouse.com/ -- awesome views of the city from their large deck and from Olden View Park just next door

https://cincinnatiusa.com/eat-and-drink/veracruz-mexican-grill - just a few blocks away, still worth it to check out the view from Olden View Park

If people are rushing to get to concert on time, Frisch's is nearby and has drive-thru our quick sit down service: https://www.frischs.com/location/queensgate/

If people have a bit more time to experience Cincinnati, here are some ideas:
This article gives some tips for things to do in a one-day trip. We recommendation to go to Fountain Square, the top of Carew Tower, and/or explore Smale Riverfront Park. There are many dining options in these areas, too.