2017-2018 Concert Season
---
WHO WE ARE: WE
Saturday, June 16, 2017 | 7:00 PM
Sunday, June 17, 2017 | 3:00 PM

Tube Factory artspace

How do we relate to one another as community? How do we care for one another? How do we create a world of hope, equity, and justice? What do the struggles of today's world ask of us, individually and collectively? Who are we? We offer songs that helps us to see and celebrate our connections to one another - as friends and loved ones, as neighbors, as a nation, as residents of our shared Earth. Join us for a fun and festive concert at the Tube Factory Art Space in Garfield Park.
Tickets & More Information
---
EMBODIED POWER: BREATH, VOICE, YOGA
Sunday, November 12, 2017 | 2:00 PM

Athenaeum Foundation
This event is sold out. Please contact Meagan Johnson at director@indianapoliswomenschorus.org to be placed on the waitlist.
Breath, voice, movement. Access your internal power through yoga accompanied by live choral music, and experience the power of your voice joined with others.
Practice yoga to live choral music and feel the vibrations of sound surround you as they are created by real voices in real time. Choral selections and yoga movement sequences will be tailored to one another so that participants will move, sing, and breathe together as one. As the vibrations of musical sound surround attendees and they respond by moving and, if choosing, singing, all gathered will engage in a multi-sensory mind, body, spirit experience like none other.
More Information

---
WHO WE ARE: I
Saturday, November 18, 2017 | 7:00 PM
Sunday, November 19, 2017 | 3:00PM

Northminster Presbyterian Church

Who am I? Who do I decide to be in the world? What is the internal journey of self discovery that helps me to become who I am? IWC's November 2017 concert features an inspiring and energizing selection of songs in the first person singular - "I am…" "I hope…" "I ask…" "I rise…" Music from living composers (Abbie Betinis, Paul Carey, Shawn Kirchner, Holly Near, Rosephanye Powell, Zanaida Robles, Moira Smiley, Joan Szymko) joins traditional songs that highlight how the internal conversation of "Who am I" leads us to a place of peace, empowerment, and strength, from which we may boldly live our individual callings in our communities and the world at large.
Tickets & More Information
---
WHO WE ARE: SHE
Saturday, April 14, 2017 | 7:30 PM
Sunday, April 15, 2017 | 3:00 PM

Eiteljorg Museum of American Indians and Western Art

Who are the women who have given us examples? Who has shown us courage, power, daring, resilience, wild embrace of life? Who is she? In conjunction with the Eiteljorg Museum's "Reel West" exhibit, IWC lifts up the voices and lives of outstanding, pioneering women who blazed trails, each living life as nobody but herself. Hear music that shares the stories of these women who came before, who bettered the world for us all.
Tickets & More Information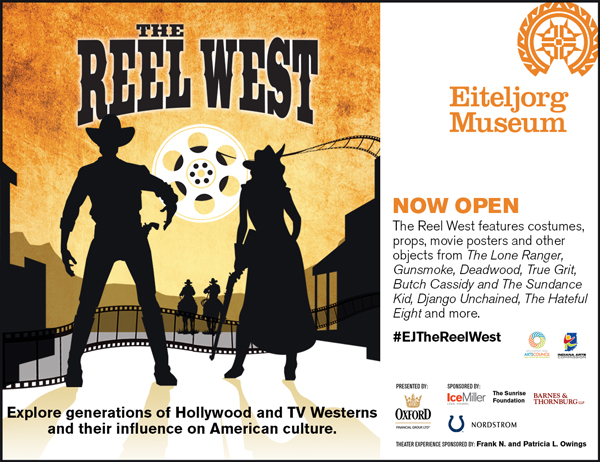 ---
GOODNIGHT SONGS FOR REBEL WOMEN
Wednesday, May 9, 2018 | 6:00 PM
The Sanctuary on Penn

Join us for a MOTHER OF A FUNDRAISER for the Indianapolis Women's Chorus! Enjoy an evening of fun and great music!
Tickets & More Information
Show your company's support for the dedicated singers of the Indianapolis Women's Chorus and encourage the arts as a vital part of our community by becoming a corporate event sponsor.
---