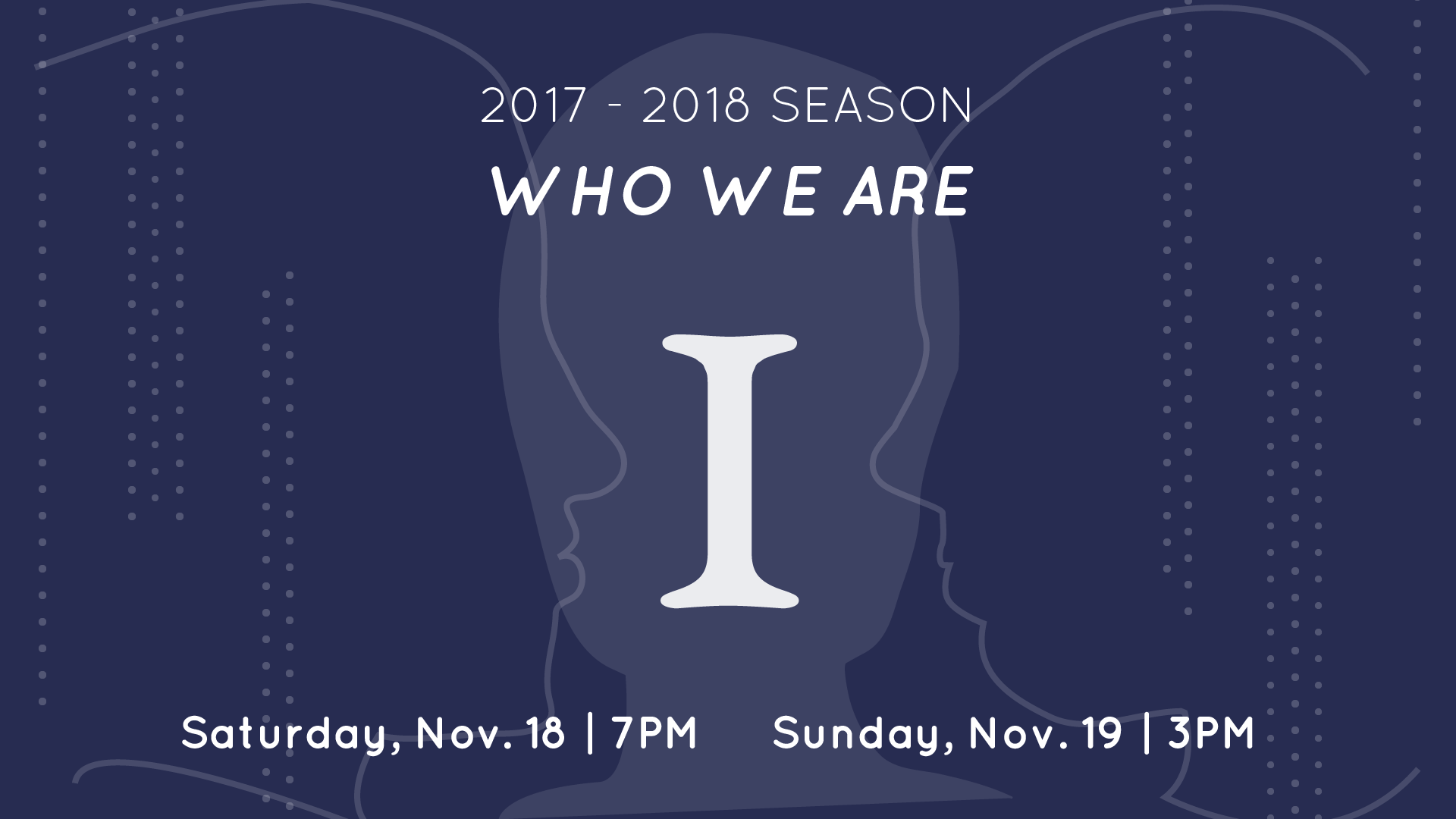 Share via Facebook:
Saturday, November 18, 2017 Facebook Event Page:

Sunday, November 19, 2017 Facebook Event Page:

Buy Tickets:
Sat. November 18
Sun. November 19

Details:
Who am I?
Who do I decide to be in the world? What is the internal journey of self discovery that helps me to become who I am? IWC's November 2017 concert features an inspiring and energizing selection of songs in the first person singular - "I am…" "I hope…" "I ask…" "I rise…" Music from living composers (Abbie Betinis, Paul Carey, Shawn Kirchner, Holly Near, Rosephanye Powell, Zanaida Robles, Moira Smiley, Joan Szymko) joins traditional songs that highlight how the internal conversation of "Who am I" leads us to a place of peace, empowerment, and strength, from which we may boldly live our individual callings in our communities and the world at large.
Venue:
Northminster Presbyterian Church
1660 Kessler Blvd E Dr Indianapolis, IN 46220
See map below
Tickets:

Adults - $20.00* | At the door - $25.00
Students - $ 15.00* | At the door - $20.00
Seniors (65+) - $15.00* | At the door - $20.00
Children under 12 - Free
Season Pass (one ticket for each of the three concerts) - $50.00**

*All online tickets can be obtained from the will call desk at the performance. There is no need to print your tickets in advance.
Online ticket sales will close at midnight Friday, November, 17, 2017.

**The season pass provides one (1) ticket for each of the season concerts (i.e. a ticket for the November, April, and June concerts)


Map:

This project is made possible by the Indiana Arts Commission, Butler University, and the National Endowment for the Arts, a federal agency.


With support from: Arts Council and the City of Indianapolis. Arts Council of Indianapolis.