Join IWC as we explore what we can learn from the powerful symbolism of trees. We celebrate our musical and social roots, stretch our branches, and revel in the growth that we see in and around us. Come enjoy a forest of song featuring choral music from living women composers, classic Soul, contemporary musical theater, Ukrainian folk music, and more!

Need Special Accommodation? Both IWC concerts will feature an ASL interpreter. Large print programs or song lyrics as well as special seating are available upon request. Email us at info@indianapoliswomenschorus.org to make arrangements.

Location: Allisonville Christian Church 7701 Allisonville Rd, Indianapolis, IN 46250

Livestreaming option now available! Unable to attend to experience the live performance? See HERE for more info.

COVID-19 policy: Audience members are no longer required to provide proof of vaccination to attend IWC performances. Attendees are strongly encouraged to stay up-to-date on COVID-19 vaccinations and masks are recommended. Please stay home if you are sick.
IWC reserves the right to change our policy based on the latest information available and will immediately communicate any such changes to our patrons. For questions about our policy, please email us at info@indianapoliswomenschorus.org or call 317-682-4946.
Ticket policy: Please note that there are no refunds for tickets unless the performance is canceled. For information regarding exchanges, transferring your tickets to another party, and ticket donations please email info@indianapoliswomenschorus.org.
We want to make sure that anyone in our community can enjoy live choral music. Click here for a "Pay What You Can" option.
We are grateful to our Lead Sponsors:
Worley Erhart-Graves Financial Advisors
wefinancialadvisors.com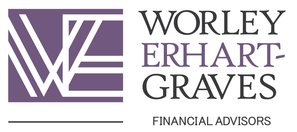 The Orchard School
https://www.orchard.org/